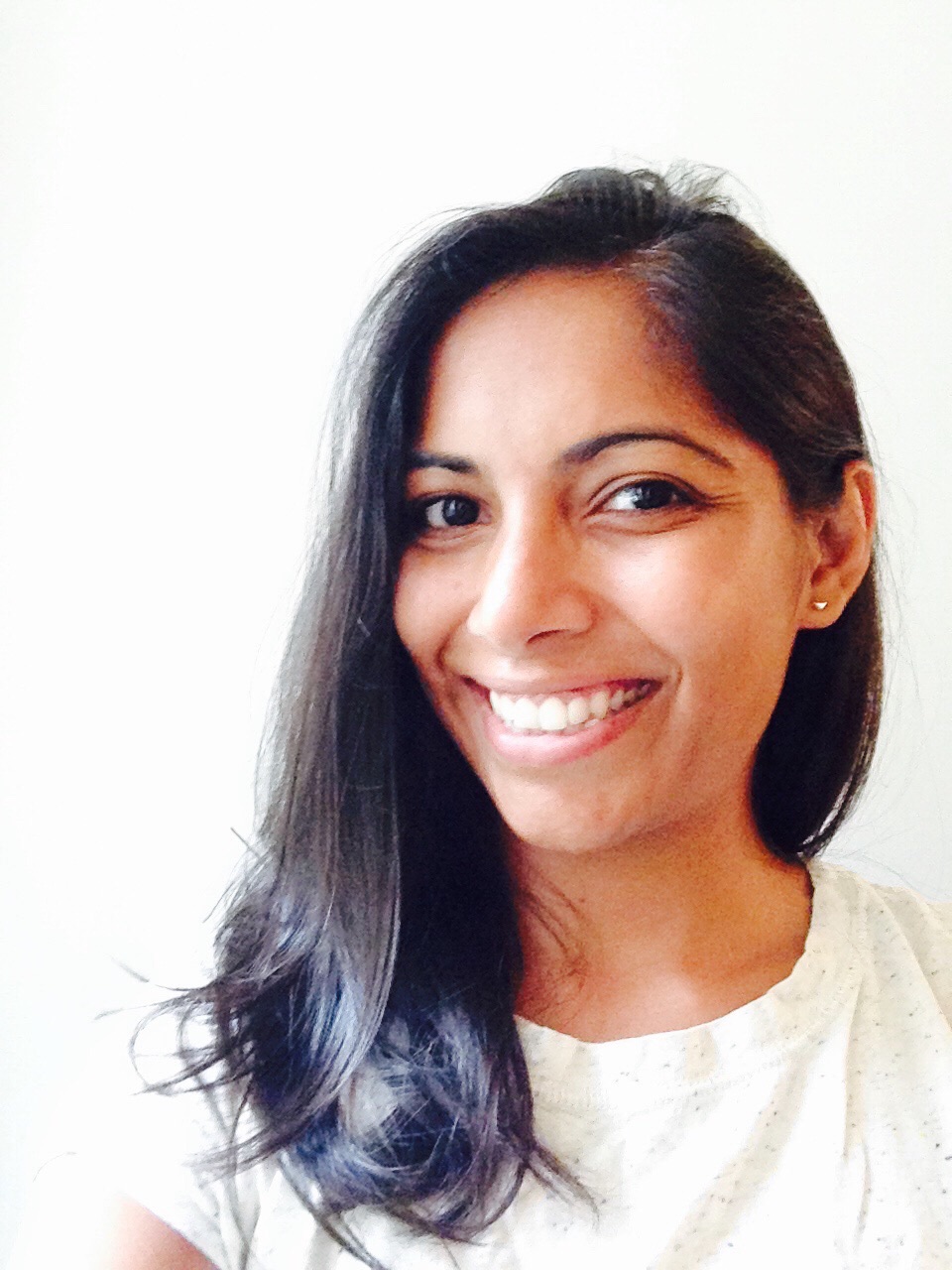 Neelu Shruti, RN is the founder of Love Child which specializes in Fertility, Prenatal, Postnatal, and Baby & Me Yoga, Full-Spectrum Doula, Breastfeeding Counselor, and Midwifery Assistant in NYC. Currently, she is a Midwifery student at Jefferson University. She was born in Hyderabad, India, and was fortunate to be introduced to yoga while attending Rishi Valley, a boarding school founded by the philosopher J. Krishnamurti. Neelu moved to the US in 2003 to pursue an architecture degree at the University of Texas at Austin and to NYC in 2007 where she worked at several high-profile architecture firms. Teaching yoga on the side and seeing the impact she was having as a pre/postnatal yoga teacher and doula, in 2015, she quit her day job, founded Love Child – a support space for expecting and new parents – and has never looked back. During the COVID-19 pandemic, Neelu has worked to open a birth center in NYC; additionally, as a grassroots advocate – working with elected officials in NYC, NYS, and the NY Governor's office, and local and national birth and midwifery advocacy organizations – she has pushed to eliminate legislative barriers for community midwifery and birth centers in New York State. She is the founder of the New York Birth Policy Project to advance maternal health legislation policies in NYC & NYS. Her writing, highlighting the historical marginalization of community birth and midwives, has been published in The Independent and Yale University's Distilled periodical.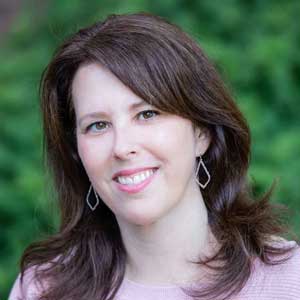 Allison Walsh IBCLC LCCE FACCE
Allison Walsh IBCLC LCCE FACCE is an International Board-Certified Lactation Consultant (2006), Lamaze Certified Childbirth Educator (2000), and doula (2000) in private practice providing in-home and virtual visits in New York City. She is one of the three founders of the Lactation Learning Collective, which offers education and support to those on the pathway toward certification as International Board-Certified Lactation Consultants along with families in need of lactation support. She trains childbirth educators as a Co-Director of the NYC Lamaze Childbirth Educator Program and is a past president of Lamaze. Allison has represented Lamaze International as a delegate to the United States Breastfeeding Committee since 2004 and has served in various leadership and committee roles. Allison is a member of the board of directors of Haven Midwifery Birthing Center, the New York City Breastfeeding Leadership Council, the New York Lactation Consultant Association, and an active La Leche League Leader. She co-chaired the Save the Birthing Center Committee which was a group of professionals, advocates, and consumers who fought valiantly but unsuccessfully to stop the closure of the Mount Sinai West (formerly Roosevelt) Birthing Center in New York City. Prior to the birth of her first child, Allison was a political consultant and community organizer. Skills from that "past life" are useful in all aspects of her work in the birth world. She is a graduate of Syracuse University and the mother of three formerly breastfed children. Allison thinks that babies are the most interesting of all people and never underestimate the power of a good cup of tea, fresh air, and fresh bed linen.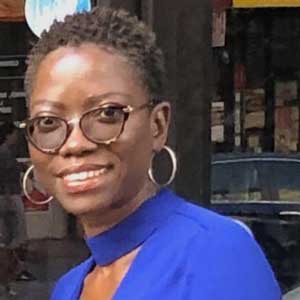 Olufemi Yeshua EL, BA, MEd
Olufemi Yeshua EL, BA, MEd is a Consultant, Diversity Equity, Inclusion, and Belonging Strategist and Educator. She serves as the chair of the NY Association for the Education of Young Children Diversity, Equity, and Inclusion committee. She is the Founder of a parent group at her son's school, The Parents of Children of Color (POCC), providing support to the families, children, Administration, and the entire school community around celebrating and honoring the diversity and infusing the DEI lens. As an early childhood consultant, in 2018 she spearheaded the development of the first hybrid play space with Storefront Academy Harlem in Harlem for parents/caregivers with children from newborn to age 3 to help develop school readiness skills with a focus on brain development.
As an Educator she is the Vice President of Operations of Sabree Education Services, a subsidiary of her event planning company Sabree Special Events LLC. She is part of the board of Sabree Education Services Gambia (NGO) in Gambia, the sister organization to Sabree Education Services. Both SES & SESG focus on educating and collaborating with the community around infant/toddler development with the foundation on brain development. She is an adjunct professor at Borough of Manhattan Community college in the Teacher Education Dept. Ensuring DEI and the anti-racist lens is incorporated within the curriculum of her courses. Working with the youth has always been one of her passions; it began during her time working at the Harlem Book Fair. Her passion for youth continued and expanded to our youngest learners. To ensure equity exists for historically under-represented families within early childhood and beyond she co-founded Urban Kids Journeys a non-profit organization focused on giving families a variety of experiences to help with social-emotional development with a cultural competency lens, part of her DEI Strategic work. She holds a Master of Arts degree in Early childhood education, and a Baccalaureate of Arts degree in Spanish & Hispanic Studies from Hobart & William Smith Colleges. She has a son.
About Haven Midwifery Collective
In 2019 Trinisha Williams formed Haven Midwifery Collective. She recognized the health disparities for pregnant people and wanted to offer the option of community birth. Haven is founded on the principles to offer evidence-based midwifery care. 
Our mission at Haven Midwifery Collective (HMC) is to provide evidence-based safe, respectable care to pregnant and non-pregnant individuals by providing options and promoting optimal health.
Our Vision is to be the recognized leader in client and family-centered primary, wellness, maternity, and lactation care by providing a learning environment for midwifery and nursing education, improving, and maintaining the health of the communities that we serve, utilizing a collaborative approach, and fostering a positive work culture that encourages all of us to bring our best selves to work, and supporting and investing in our community.
While legislation to allow midwives to open their own birth centers passed in 2016, the regulations through the Certificate of Need process have exposed the costly bureaucracy with the process. 
During the COVID-19 pandemic, due to a lack of out-of-hospital birth options, those who could afford to leave NYC or switched to home birth practices. Hospitals faced PPE shortages, and staffing shortages, and people giving birth in hospitals were potentially devoid of their partners and doulas and sent home with almost no follow-up postpartum care. Overwhelmed hospitals, even led to a black mother's death after giving birth in the Bronx due to a lack of adequate prenatal care. 
In an unprecedented pandemic, we must prioritize hospital care for the 15% of high-risk clients that require it and create meaningful alternatives for the 85% of low-risk birthing people in New York City. Approximately 10,000 live births take place in NYC every month, that is almost 8,500 people who could be diverted to Birth Centers. We would like you to support the efforts of Haven Midwifery Collective to offer Birth Center care to pregnant people. We need donations to make these changes for birthing people.